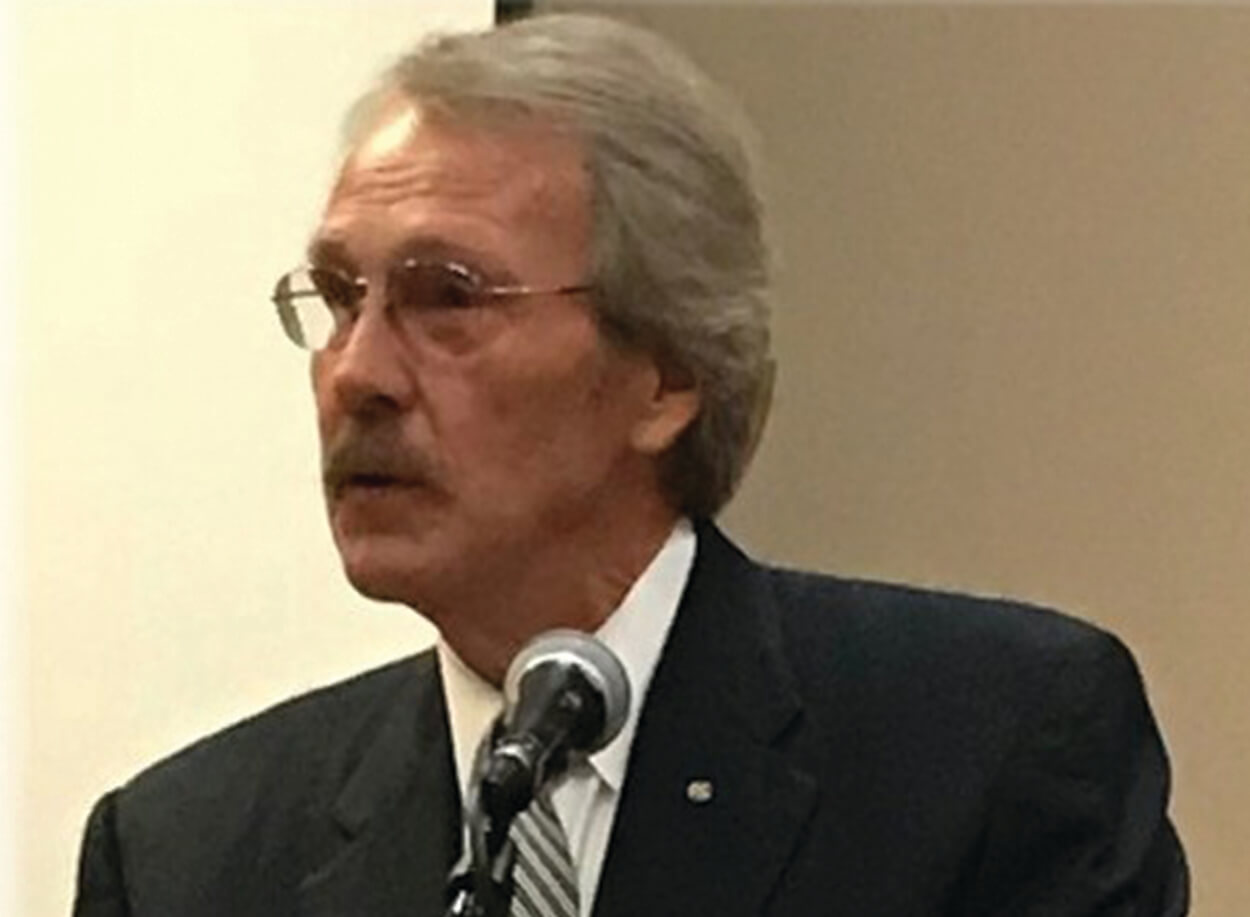 A forty-five-year veteran in the field of policing and criminal justice, John W. Bizzack served over half of his criminal justice career with the Lexington Kentucky Police Department. He rose through the ranks serving most of his career in the Criminal Investigation Bureau, Commander of Special Investigations, Robbery-Homicide, and later the Bureau. He retired in 1996 from assignment in the Office of the Chief of Police.
Appointed by the governor for consecutive terms in three administrations, he served as Commissioner of the Department of Criminal Justice Training with the Kentucky Justice Cabinet. He retired with twenty years of service after directing the responsibilities of the department for the hiring and selection practices of Kentucky police officers as well as overseeing certified basic and advanced annual training for over 10,000 law enforcement and criminal justice officials.
Dr. Bizzack is the author of twelve books, and numerous essays, commentaries, and papers on leadership, criminal investigation, police standards, the behavior of organizations and their management. His books and writings include the topic of Freemasonry. He speaks nationwide on a variety of issues about Freemasonry, the criminal justice system, and critical thinking.
He is Past and current Master of Lexington Lodge 1 – the oldest Masonic lodge in Kentucky. He is co-founder and coordinator of the Masonic History & Study Group and past chair of the Lodge Education Committee. He is a Fellow and member of the Board of The Masonic Society and Founding Member of the Rubicon Masonic Society. A member of the Scottish Rite and Philalethes Society, he is also a member of the Southern California and Texas Lodge of Research, a Fellow and member of William O. Ware Lodge of Research in Covington, Kentucky, member of Fiat Lux Lodge 1717, Washington, D.C., and Honorary Member of Sophia Lodge 767, North Carolina's first Observant Lodge. 
He sat as a Regent at Eastern Kentucky University, was co-founder and first President of the Kentucky Law Enforcement Memorial Foundation, Republic Bank Advisory Board, Commissioner on the Commission on the Accreditation of Law Enforcement Agencies, Kentucky Crime Council, and various other boards and task forces. He is a current and active member of the board for the Ronald McDonald House Charities of the Bluegrass. 
Wiser, Better, and Consequently Happier
What Seemed Like a Good Idea at the Time
The Dumbing Down of Freemasonry
Sins of our Masonic Fathers
Leadership and the History of the installation ceremony
Is Father Christmas a Freemason
Gentleman This is a Football